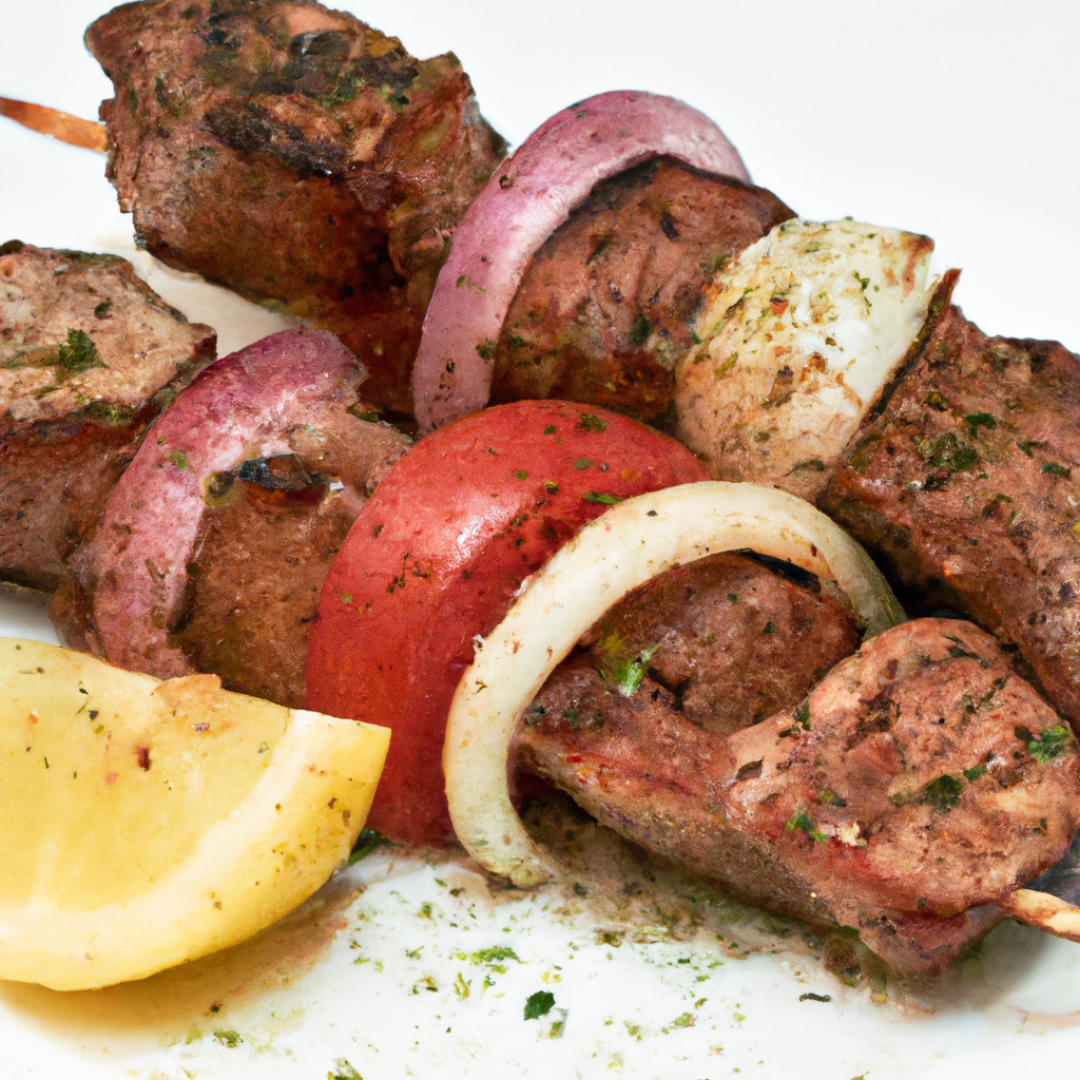 What traditional Greek ingredients are included in this souvlaki recipe?
Experience Authentic Greek Flavors with this Delicious Souvlaki Recipe!
If you're looking to transport your taste buds to Greece, then this souvlaki recipe is just what you need! This classic Greek dish is made with tender marinated meat and served with fresh vegetables and pita bread. With just a few simple steps, you can recreate this mouth-watering meal and impress your friends and family.
Ingredients:
1 lb. boneless, skinless chicken breast, cut into cubes
1/4 cup olive oil
4 garlic cloves, minced
2 tbsp. lemon juice
2 tbsp. red wine vinegar
2 tsp. dried oregano
1 tsp. salt
1/2 tsp. black pepper
1 large red onion, cut into 1-inch pieces
2 bell peppers, cut into 1-inch pieces
8 skewers
Pita bread and tzatziki sauce for serving
Instructions:
In a large bowl, combine the olive oil, garlic, lemon juice, red wine vinegar, dried oregano, salt, and black pepper. Add the cubed chicken and toss to coat. Cover and marinate in the refrigerator for at least 1 hour, or up to overnight.
Preheat the grill to medium-high heat. Thread the marinated chicken, red onion, and bell peppers onto skewers.
Grill the skewers for 10–12 minutes, turning occasionally, until the chicken is cooked through and the vegetables are tender and slightly charred.
Serve the souvlaki with pita bread and tzatziki sauce for a delicious and authentic Greek meal.
Enjoy the Taste of Greece!
Congratulations — you've just created a mouth-watering Greek souvlaki that's sure to impress! This classic recipe is perfect for any occasion, whether it's a family dinner or a summer barbecue. Be sure to serve it with some fresh tzatziki sauce and a side of pita bread. Get ready to savor the taste of Greece!