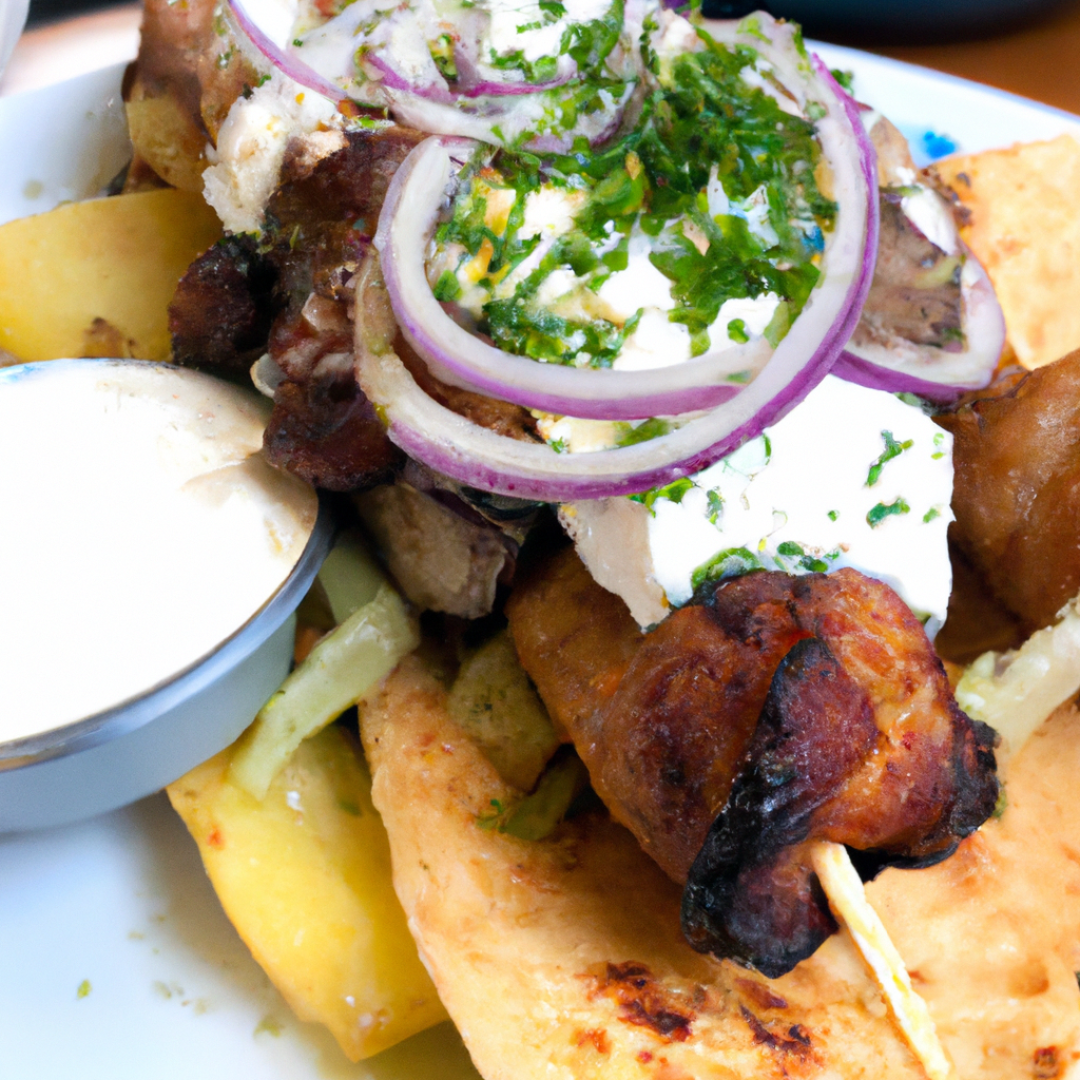 What are some common ingredients used to make Greek Souvlaki with Tzatziki Sauce?
Greek Souvlaki with Tzatziki Sauce Recipe
Introduction
Travel to Greece without leaving your kitchen! Try this Greek Souvlaki with Tzatziki Sauce recipe that will definitely excite your taste buds. This recipe is perfect for weekend dinners or impromptu gatherings with friends.
Ingredients
1 lb chicken breasts, cubed

1/4 cup olive oil

1/4 cup lemon juice

1 tbsp dried oregano

3 cloves garlic, minced

1 tsp salt

1/2 tsp black pepper

8 bamboo skewers, soaked in water for 30 mins
---
Instructions
In a large bowl, mix the cubed chicken with olive oil, lemon juice, dried oregano, minced garlic, salt, and black pepper. Cover and marinate in the refrigerator for at least 1 hour.
Preheat the grill to medium-high heat. Thread the marinated chicken onto the bamboo skewers, making sure to leave some space between each piece.
Grill the skewers for about 8 to 10 minutes, turning occasionally, until the chicken is cooked through and golden brown on the outside.
Tzatziki Sauce
| Ingredients | Amounts |
| --- | --- |
| Plain Greek yogurt | 1 cup |
| Cucumber, grated and squeezed | 1/2 cup |
| Lemon juice | 1 tbsp |
| Garlic, minced | 1 clove |
| Dill, chopped | 1 tbsp |
| Salt and pepper | To taste |
In a medium bowl, mix the Greek yogurt, grated and squeezed cucumber, lemon juice, minced garlic, chopped dill, salt, and pepper. Stir well until all ingredients are combined.
Serve the grilled chicken skewers with tzatziki sauce and enjoy!
Conclusion
If you're a fan of Greek cuisine, this recipe is a must-try! The combination of tender chicken souvlaki and refreshing tzatziki sauce is simply irresistible. So, next time you're in the mood for something tasty and exciting, give this easy and delicious recipe a go.