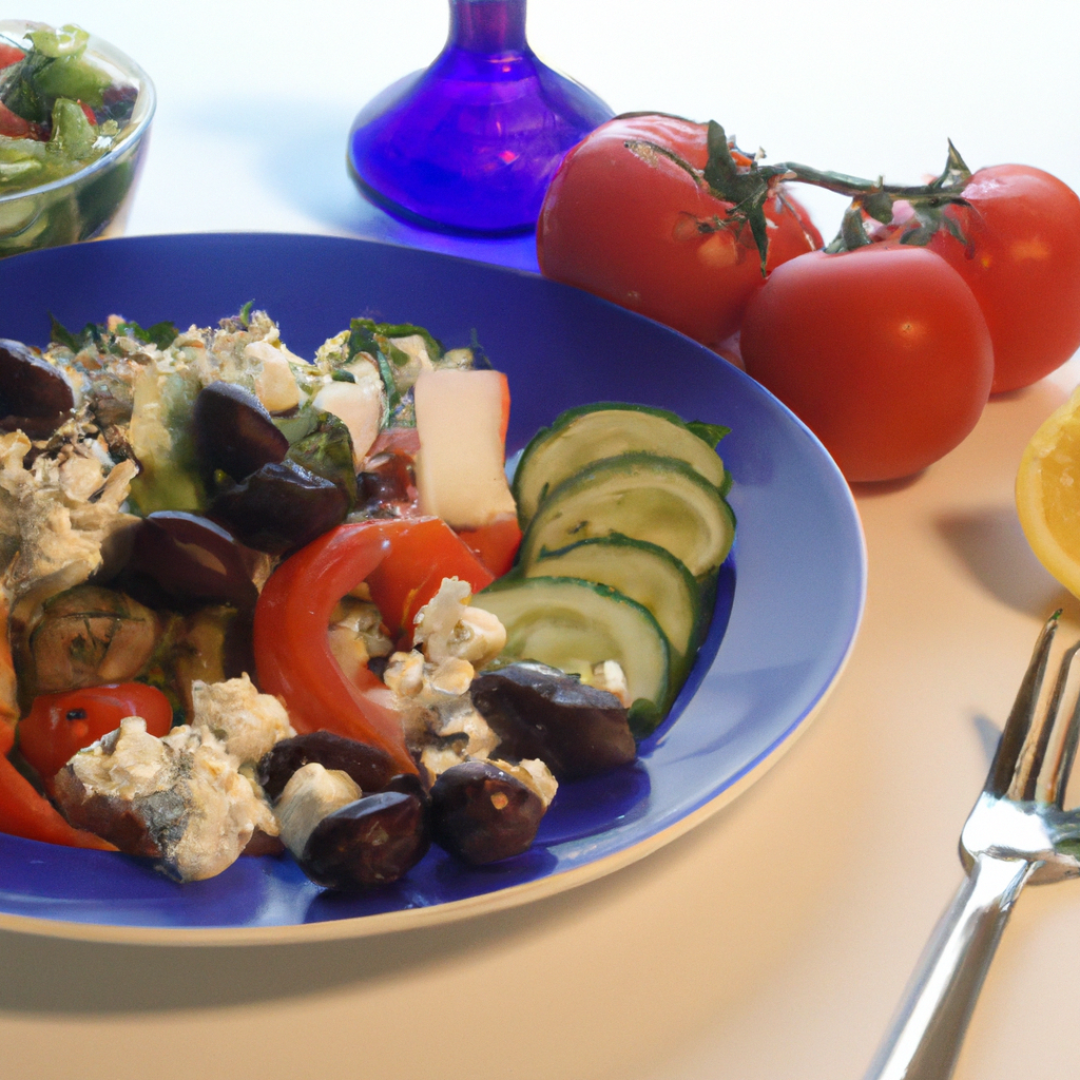 What are some traditional Greek dishes that would be perfect for a family dinner tonight?
Opa! Feast on these Delicious Greek Dinner Recipes Tonight
Get ready to transport your taste buds to Greece with these mouth-watering Greek dinner recipes. From souvlaki skewers to moussaka, these dishes are full of flavor and easy to make at home. So put on some Greek music, grab a glass of wine, and let's get cooking!
Souvlaki Skewers
Souvlaki is a classic Greek dish made with marinated meat that is skewered and grilled. This recipe uses chicken, but you could also use lamb or beef. Serve with a Greek salad and tzatziki sauce for a delicious and healthy meal.
1 lb. chicken breast, cut into cubes
1/4 cup olive oil
2 tbsp. red wine vinegar
1 tbsp. dried oregano
1/2 tsp. garlic powder
Salt and pepper to taste
Wooden skewers
Moussaka
Moussaka is a traditional Greek dish made with layers of eggplant, ground beef or lamb, and a creamy béchamel sauce. It's hearty and flavorful, perfect for a cold winter evening. Serve with a Greek salad and crusty bread for a complete meal.
2 large eggplants, sliced
1 lb. ground beef or lamb
1 onion, chopped
2 cloves garlic, minced
1 tsp. dried oregano
1/2 tsp. ground cinnamon
Salt and pepper to taste
For the béchamel sauce:
4 tbsp. butter
1/4 cup all-purpose flour
2 cups milk
1/2 tsp. ground nutmeg
2 eggs, beaten
Greek Lemon Chicken
This Greek lemon chicken recipe is easy to make and bursting with flavor. The chicken is marinated in a mixture of lemon juice and herbs, then roasted in the oven until crispy and golden. Serve with roasted potatoes and a green vegetable for a healthy and delicious meal.
4 chicken breasts, skin on
1/4 cup olive oil
1/4 cup lemon juice
2 tbsp. honey
1 tbsp. dried oregano
1 tsp. salt
1/2 tsp. black pepper
2 lemons, sliced