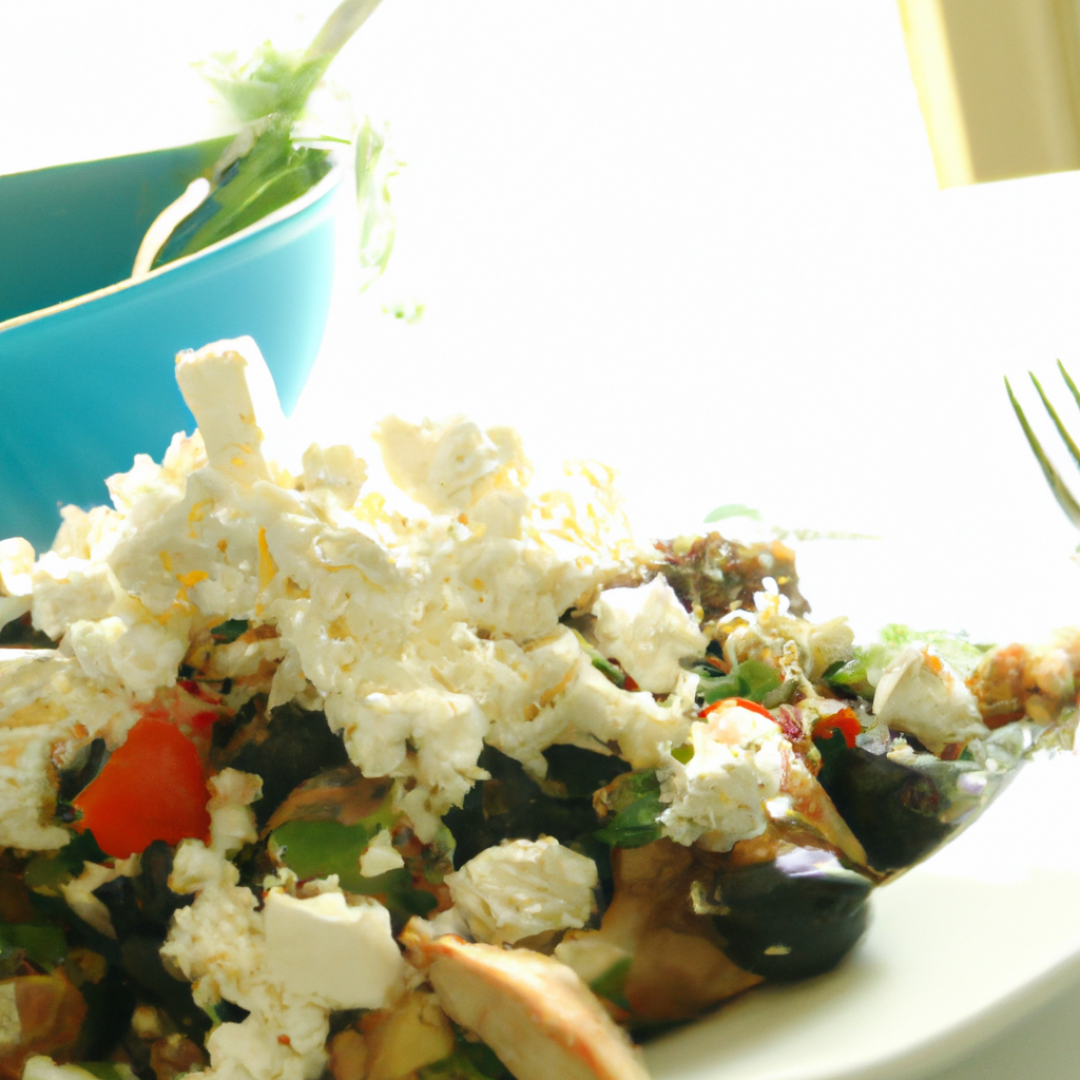 What ingredients are necessary to make the Mediterranean delight Greek lunch recipe?
Mediterranean Delight: Easy Greek Lunch Recipe for a Flavorful Meal
A delicious and healthy lunch option that is easy to prepare and bursting with Mediterranean flavors. This Greek lunch recipe is perfect for a quick and satisfying meal that will transport you to the sunny shores of the Mediterranean.
Ingredients:
1 cup quinoa
1 can chickpeas, drained and rinsed
1 red bell pepper, chopped
1/4 red onion, finely chopped
1/4 cup kalamata olives, chopped
1/4 cup feta cheese, crumbled
1/4 cup fresh parsley, chopped
2 tbsp olive oil
1 tbsp lemon juice
1 tsp ground cumin
1/2 tsp salt
1/4 tsp black pepper
Instructions:
Rinse quinoa and add to 2 cups of boiling water in a medium-sized saucepan
Reduce heat to low and cover saucepan with a lid
Cook for 15 minutes until the water is absorbed and the quinoa is tender
Remove from heat and fluff with a fork
Add in chickpeas, red bell pepper, red onion, olives, feta cheese and parsley
In a small bowl, whisk together olive oil, lemon juice, cumin, salt, and pepper
Drizzle dressing over the quinoa salad and toss to combine all ingredients
Chill in the refrigerator for 30 minutes and serve