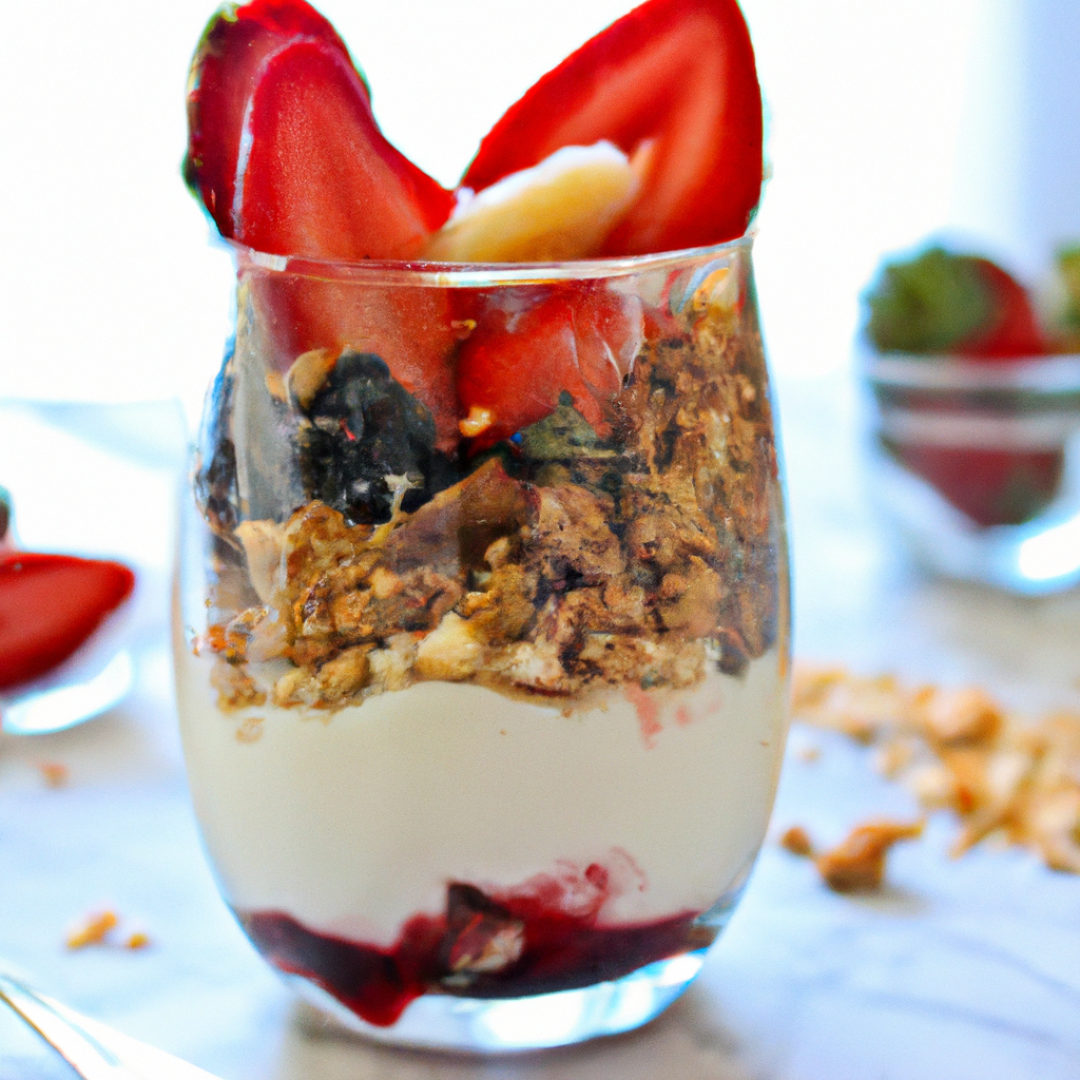 What are some tasty toppings to add to a Greek yogurt parfait?
Rev Up Your Mornings with Delicious Greek Yogurt Parfait Recipe
Introduction
Start your day with a delicious and healthy Greek yogurt parfait that will give you the energy you need to tackle whatever comes your way. This recipe is easy to make and is packed with nutrients that will keep you going until lunchtime.
Servings: 1
Prep Time: 5 minutes
Cook Time: None
Total Time: 5 minutes
Ingredients
1 cup of plain Greek yogurt
1/2 cup of fresh berries (strawberries, blueberries, raspberries)
1/4 cup of granola
1 tablespoon of honey
Instructions
Place 1 cup of Greek yogurt in a small bowl or jar.
Add 1/2 cup of fresh berries on top of the yogurt.
Sprinkle 1/4 cup of granola on top of the berries.
Drizzle 1 tablespoon of honey over the granola.
Enjoy your delicious Greek yogurt parfait!