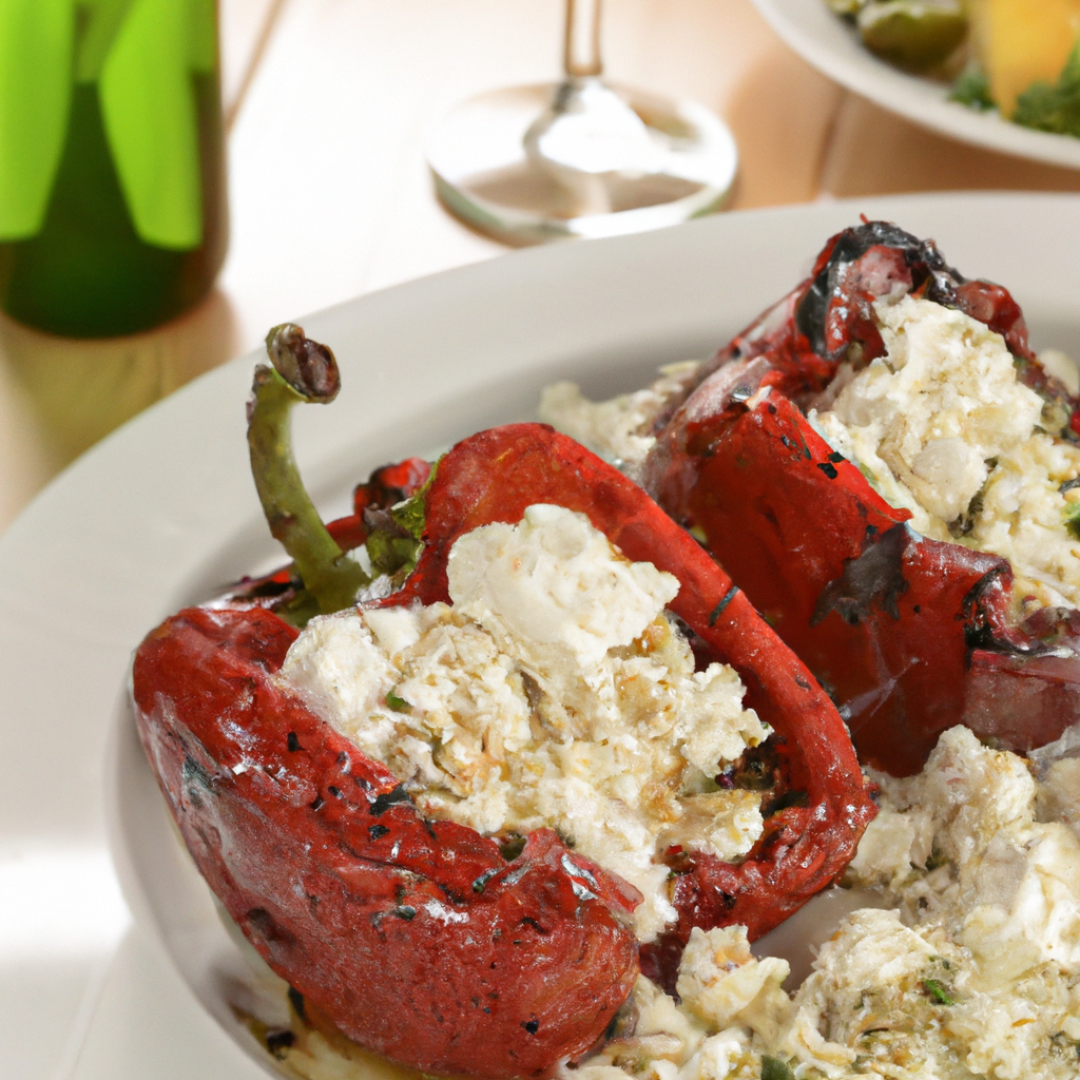 What are the key ingredients needed to make this feta-stuffed pepper appetizer recipe?
Feta-Stuffed Peppers Recipe
Ingredients
– 4 large red peppers
– 250g feta cheese
– 100g cream cheese
– 1 clove garlic, minced
– 1/4 cup chopped fresh parsley
– 1 tbsp olive oil
– Salt and pepper to taste
Directions
1. Preheat your oven to 180C (160C fan).
2. Cut off the tops of the peppers and remove all the seeds and membranes.
3. In a mixing bowl, crumble the feta and mix with cream cheese, minced garlic, parsley, olive oil, salt and pepper.
4. Stuff the peppers with the feta mixture.
5. Place the peppers in a baking dish with a little bit of water at the bottom.
6. Bake for about 25-30 minutes, until the peppers are tender and the feta mixture is slightly browned on top.
7. Remove from oven and let cool for a few minutes before serving.
Enjoy Your Authentic Feta-Stuffed Peppers!
This Greek-inspired dish is perfect for your next appetizer. The combination of feta, cream cheese, garlic and parsley is just divine, and it's all beautifully contained in a juicy and tender roasted pepper. Try it out and see for yourself!