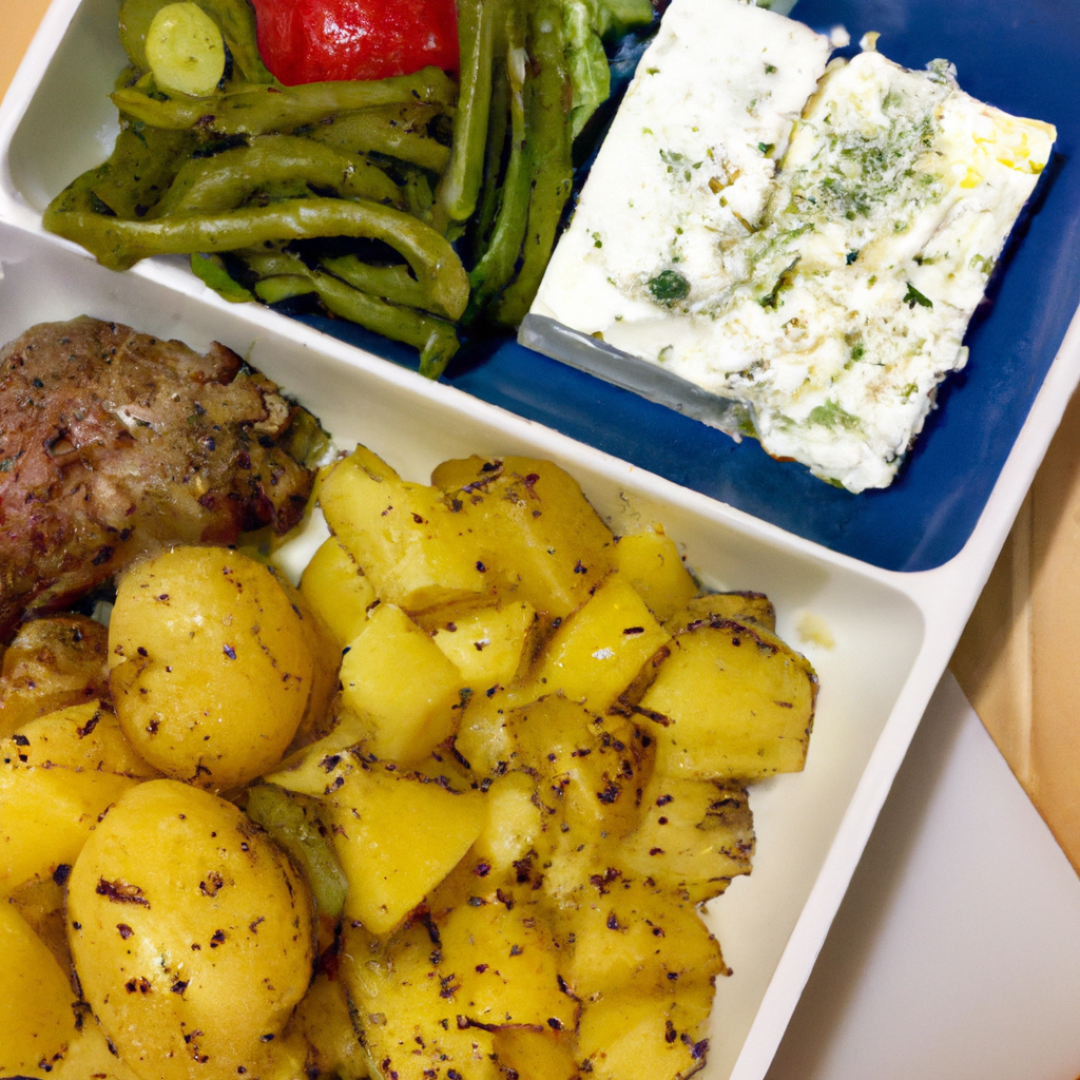 What are some of the key ingredients used in this Greek-inspired dinner recipe?
Savor Authentic Greek Flavors with this Mouthwatering Dinner Recipe
Greek cuisine is beloved the world over for its bold flavors and fresh ingredients. Now, you can enjoy a taste of Greece right in your own home with this delicious dinner recipe. This dish combines tender chicken, juicy tomatoes, and savory olives for a meal that's sure to please the palate.
Ingredients:
4 boneless, skinless chicken breasts
2 tablespoons olive oil
1 tablespoon dried oregano
1 teaspoon garlic powder
1 teaspoon salt
1/2 teaspoon black pepper
2 cups cherry tomatoes
1 cup kalamata olives
1/2 cup crumbled feta cheese
Instructions:
Preheat your oven to 400°F.
In a large mixing bowl, combine the olive oil, oregano, garlic powder, salt, and pepper.
Add the chicken breasts to the bowl, and toss until the chicken is coated in the oil and spice mixture.
Transfer the chicken to a baking dish, and add the cherry tomatoes and kalamata olives around the chicken.
Bake for 25-30 minutes, or until the chicken is cooked through and the tomatoes and olives are softened and slightly charred.
Sprinkle the crumbled feta cheese over the top of the chicken and vegetables, and return the baking dish to the oven. Bake for an additional 5-10 minutes, or until the cheese is melted and lightly browned.
Serve the chicken and vegetables hot, garnished with fresh parsley if desired.
Conclusion
Experience the taste of Greece with this flavorful and easy-to-make dinner recipe. With only a handful of ingredients and a few simple steps, you can enjoy a dish that will transport you straight to the sunny Mediterranean.