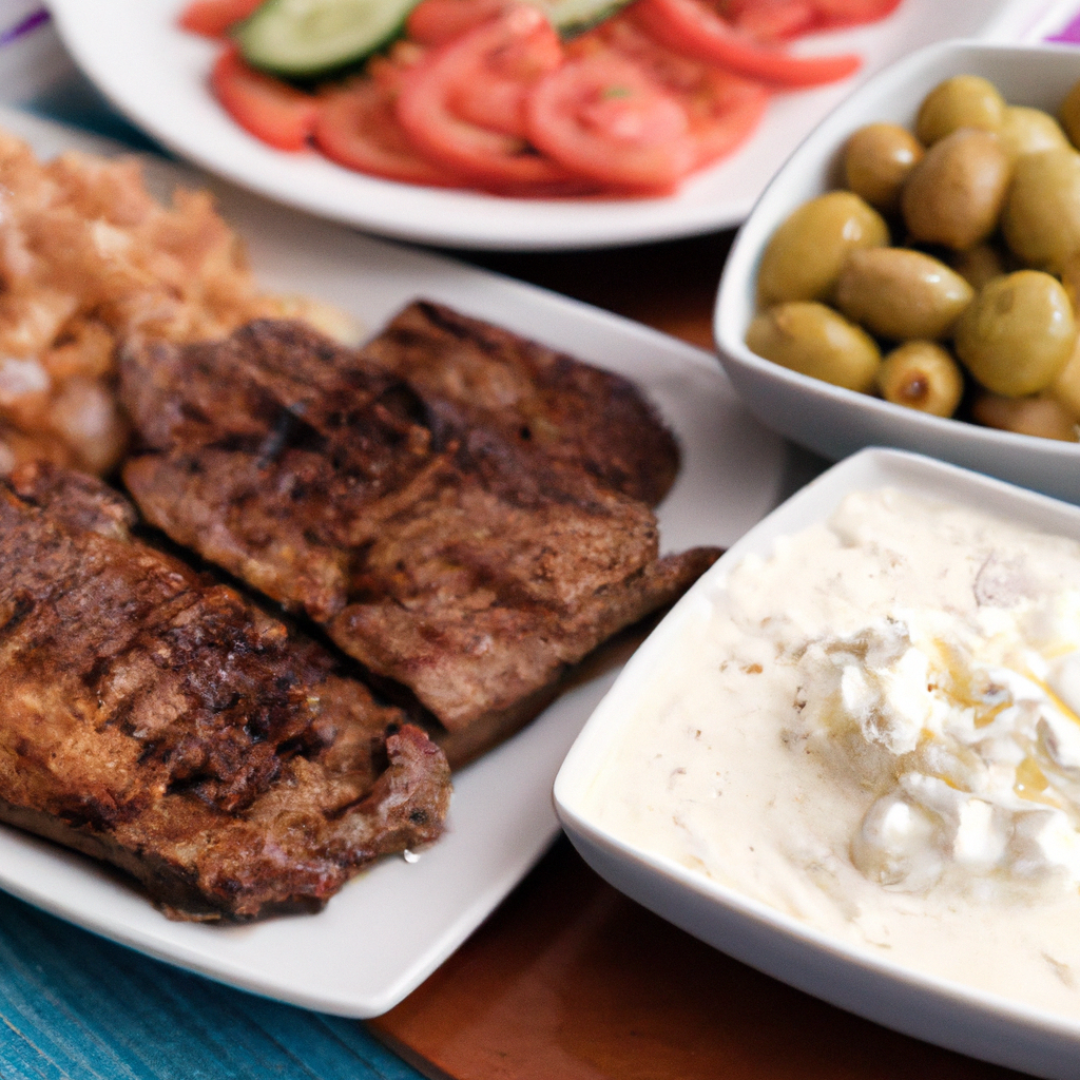 What is the main ingredient in this Greek dinner recipe?
Get Ready to Travel to Greece with this Delicious Greek Dinner Recipe!
Are you dreaming of traveling to Greece but can't do it yet? No problem! Bring a little taste of Greece to your home with this easy and delicious Greek dinner recipe.
Ingredients:
1 pound of lamb shoulder, cut into 1-inch cubes
1 large red onion, chopped
2 cloves garlic, minced
1 tablespoon dried oregano
2 teaspoons dried thyme
1/2 teaspoon ground cinnamon
1/4 teaspoon ground nutmeg
1/4 teaspoon ground allspice
1/4 cup olive oil
1/4 cup red wine vinegar
Salt and black pepper to taste
Feta cheese and Kalamata olives for serving
Instructions:
Preheat the oven to 350°F.
In a large bowl, mix together the lamb, onion, garlic, oregano, thyme, cinnamon, nutmeg, allspice, olive oil, and red wine vinegar.
Season with salt and black pepper to taste.
Transfer the mixture to a baking dish and cover with foil.
Bake for about 1 hour or until the lamb is tender and cooked through.
Remove the foil and bake for another 10-15 minutes or until the top is golden brown and crispy.
Serve hot with crumbled feta cheese and Kalamata olives on top.