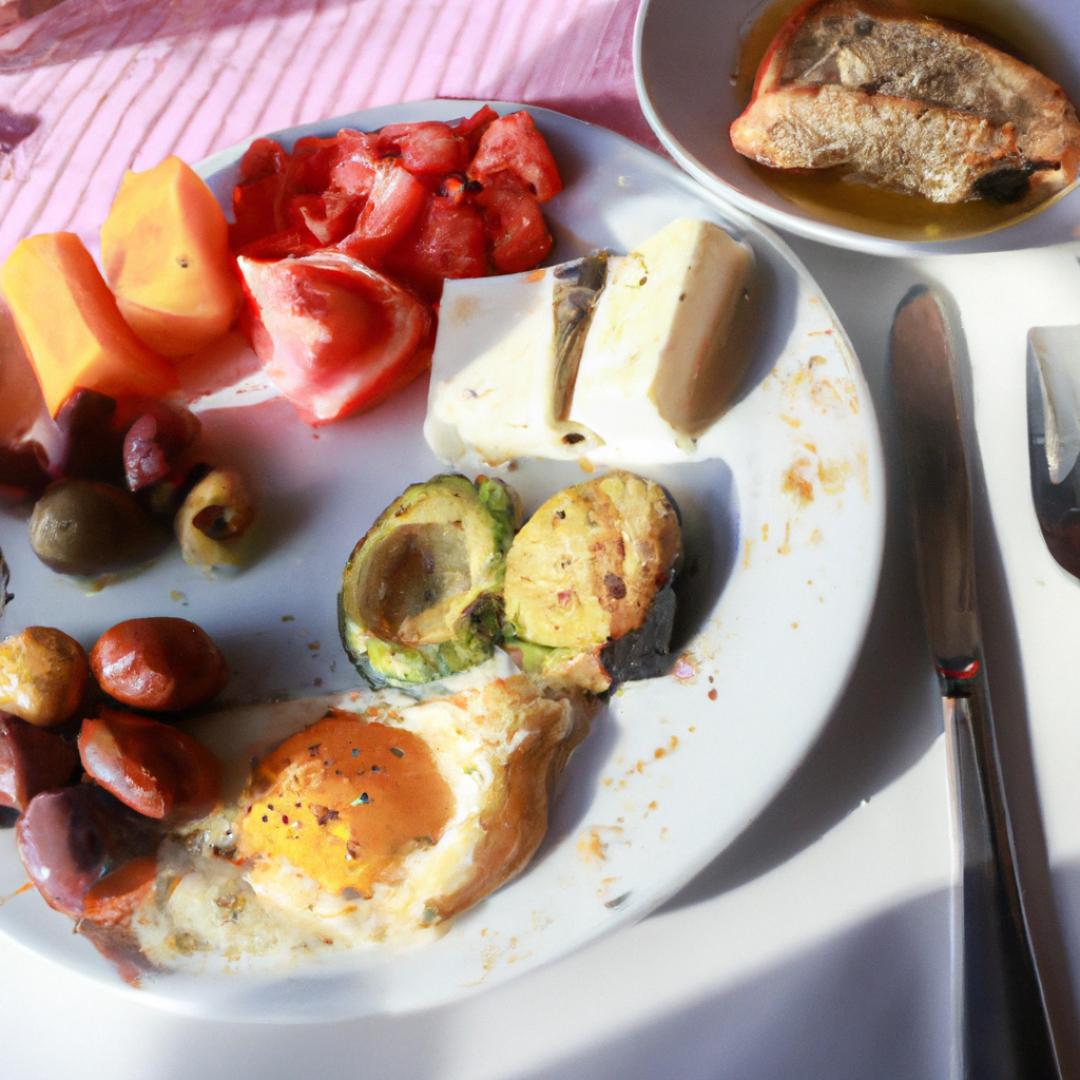 What are the key ingredients in a traditional Greek breakfast as mentioned in "Start Your Morning the Mediterranean Way: Authentic Greek Breakfast Recipe"?
Start Your Morning the Mediterranean Way: Authentic Greek Breakfast Recipe
Delving into the rich, vibrant tastes of Mediterranean cuisine can be an enriching culinary adventure. The morning meals of Greek tradition are nothing short of a gastronomic delight; they are a true testament to Greece's rich food culture. Today, we will be guiding you through creating an authentic Greek breakfast, helping you start your day in a healthy, delicious, and unique way.
Ingredients:
2 large fresh tomatoes
1 cucumber
1 green bell pepper
1 red onion
100 grams of feta cheese
10 Kalamata olives
4 slices of Dakos Bread
Extra Virgin Olive Oil, to taste
Salt and pepper, to taste
A handful of oregano leaves
2 cups Greek yogurt
Honey, to taste
A handful of walnuts
Instructions:
Start off by washing and chopping your tomatoes, cucumber, pepper and onion into fine pieces.
Crush the feta with a fork and mix with the vegetables. Add olives.
Season with salt, pepper, and a generous drizzle of extra virgin olive oil. Toss everything around until well combined. This is your Greek salad.
For the Dakos bread, slightly wet it with water then toast it until crisp.
Drizzle some olive oil on the Dakos Bread, then top with your Greek salad.
Sprinkle with oregano leaves.
For the yogurt, stir in some honey to suit your taste. This is your Greek Honey Yogurt.
Serve the Dakos salad with Greek Honey Yogurt on the side. Sprinkle some walnuts over the yogurt for added crunch.
Your authentic Greek breakfast is ready to be enjoyed. It wonderfully represents the freshness and simplicity that Greek cuisine is known for!
Conclusion:
Starting your day with a Greek breakfast can be a life-changing experience. This nutritious and delicious breakfast is a refreshing escape from the mundane and will undoubtedly transport your taste buds straight to the Mediterranean with every bite. Enjoying this meal regularly will not only provide you with the necessary nutrients to start your day but it is sure to turn your morning routine into a unique culinary adventure. Give this Greek breakfast a try and start experiencing the Mediterranean lifestyle right in your home.