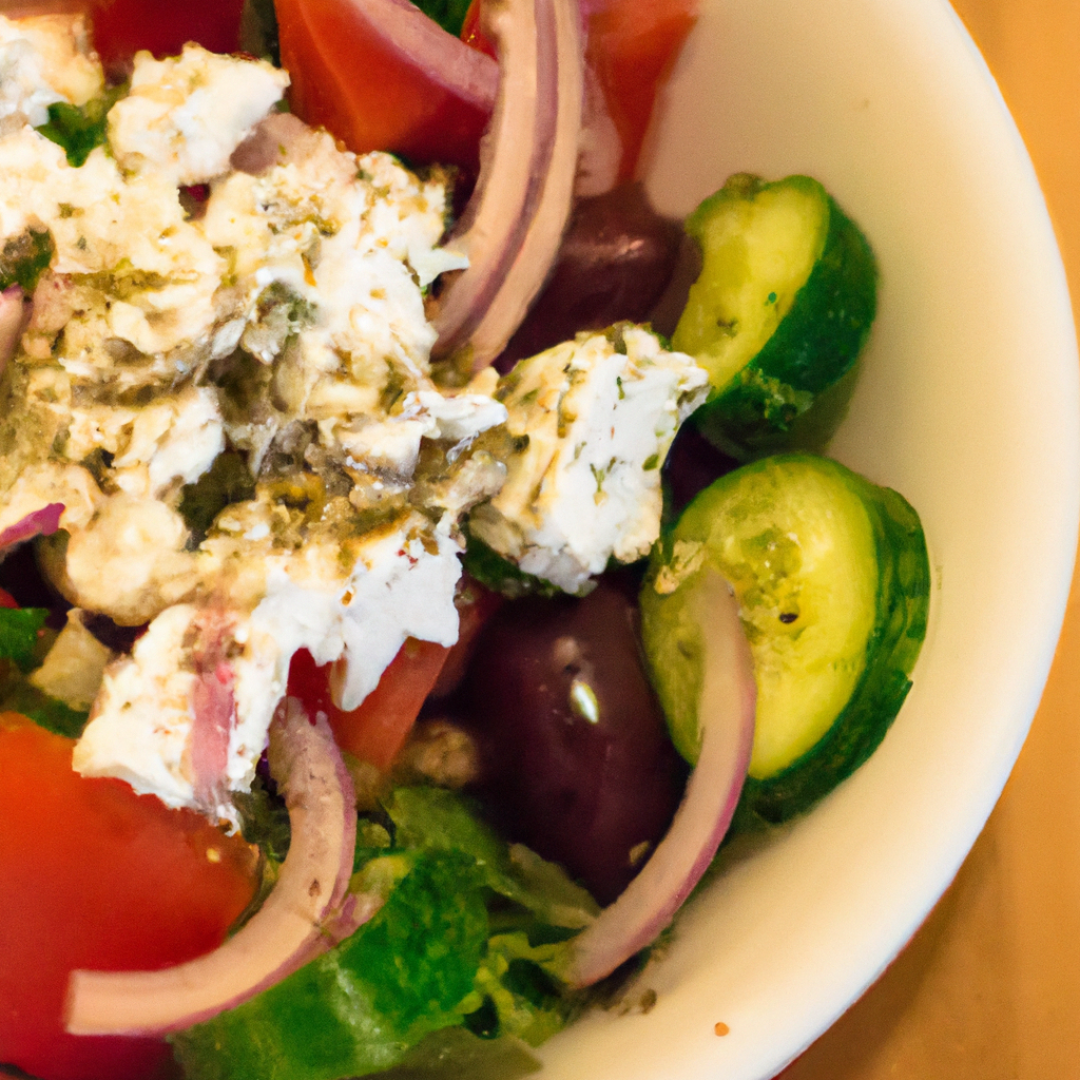 What are the health benefits of a vegan Greek salad?
Delicious and Healthy: Vegan Greek Salad Recipe
Are you craving a light and refreshing salad that is packed with flavor and nutrition? This Vegan Greek Salad Recipe is exactly what you need! Made with fresh vegetables, tangy olives, and a zesty dressing, this salad is low in calories and high in nutrients.
Ingredients
1 large cucumber, chopped
2 bell peppers, chopped
1 pint cherry tomatoes, halved
1/2 red onion, thinly sliced
1/2 cup pitted kalamata olives
1/2 cup crumbled vegan feta cheese
2 tbsp extra-virgin olive oil
1 tbsp red wine vinegar
1 tsp dried oregano
1/4 tsp sea salt
1/4 tsp black pepper
Instructions
In a large bowl, combine the cucumber, bell peppers, cherry tomatoes, red onion, and kalamata olives.
In a small bowl, whisk together the olive oil, red wine vinegar, oregano, salt, and black pepper to make the dressing.
Pour the dressing over the vegetables and toss to coat.
Sprinkle feta cheese over the top of the salad and serve immediately.