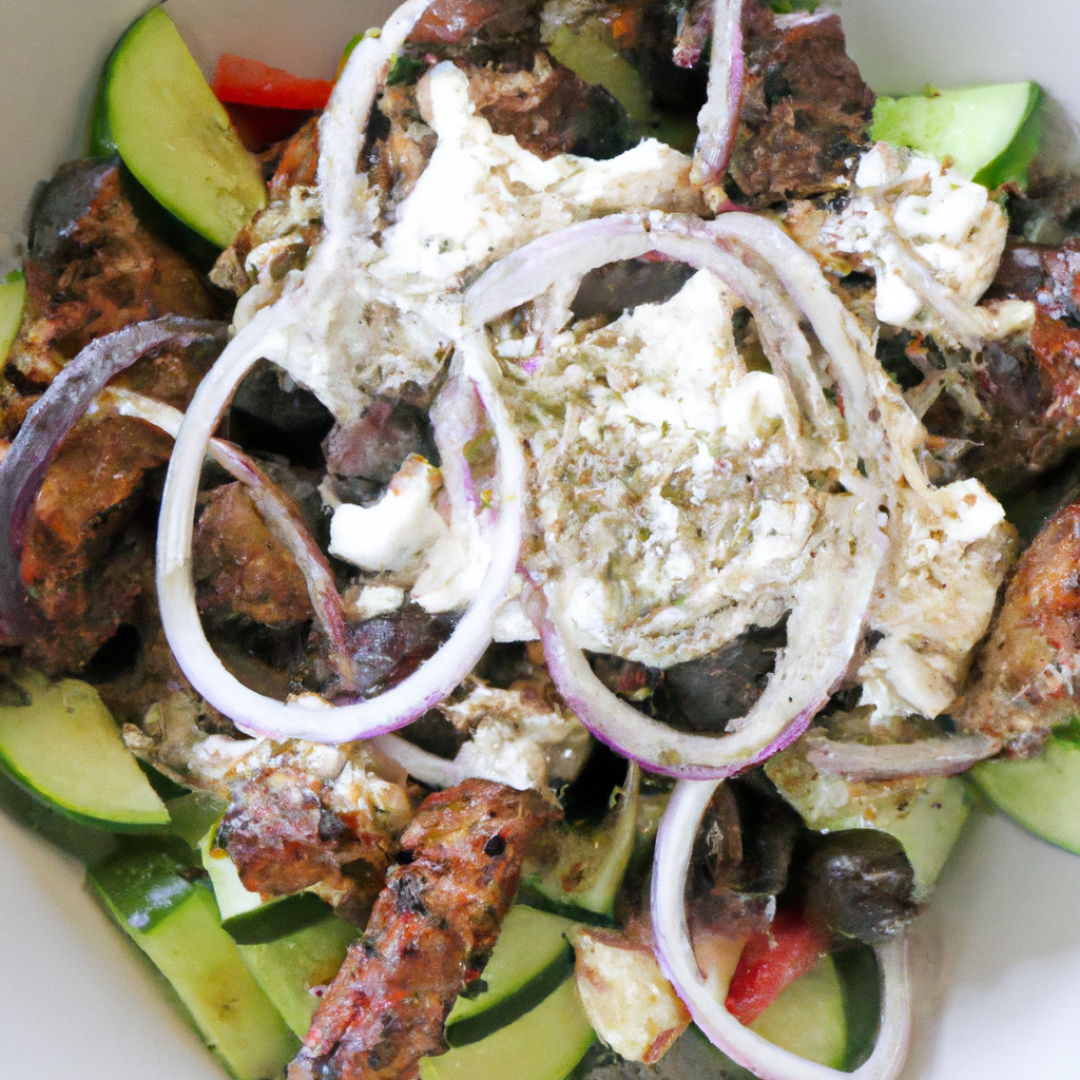 What ingredients are typically included in a Greek souvlaki bowl?
Introduction
Looking for a delicious and healthy lunch option? Look no further than this mouth-watering Greek Souvlaki Bowl! Souvlaki is a traditional Greek dish that combines flavorful grilled meat with fresh veggies and tangy tzatziki sauce. In this recipe, we've taken all the classic components of souvlaki and turned them into a delicious and satisfying bowl.
Ingredients:
1 lb. boneless, skinless chicken breasts, cut into bite-sized pieces
1 red onion, sliced into thin wedges
1 red bell pepper, sliced into thin strips
1 yellow bell pepper, sliced into thin strips
1 cup cherry tomatoes, halved
1 cucumber, peeled and diced
4 cups cooked brown rice
1 tbsp. olive oil
1 tsp. dried oregano
1/2 tsp. garlic powder
Salt and pepper, to taste
Tzatziki sauce, for serving (see recipe below)
Instructions:
Preheat grill to medium-high heat.
In a large bowl, combine chicken, red onion, red and yellow bell pepper, olive oil, oregano, garlic powder, salt, and pepper. Mix until chicken and veggies are well coated.
Thread chicken and veggies onto skewers
Grill skewers for 8-10 minutes, or until chicken is cooked all the way through.
To assemble the bowls, divide cooked rice evenly among four bowls. Top with grilled chicken and veggies, cherry tomatoes, diced cucumber, and a generous dollop of tzatziki sauce.
Enjoy!
Tzatziki Sauce Recipe:
1 cup Greek yogurt
1/2 cucumber, seeded and grated
2 cloves garlic, minced
1 tbsp. lemon juice
Salt and pepper, to taste
In a small bowl, combine Greek yogurt, grated cucumber, minced garlic, lemon juice, salt, and pepper. Stir until thoroughly combined.
Cover and refrigerate for at least 30 minutes before serving.
Conclusion
This Greek Souvlaki Bowl is the perfect lunch for those who want a healthy and flavorful meal. With tender grilled chicken, fresh veggies, and tangy tzatziki sauce, this bowl is sure to satisfy your taste buds. Plus, it's easy to make and can be customized to your liking. Give this recipe a try and you won't be disappointed!