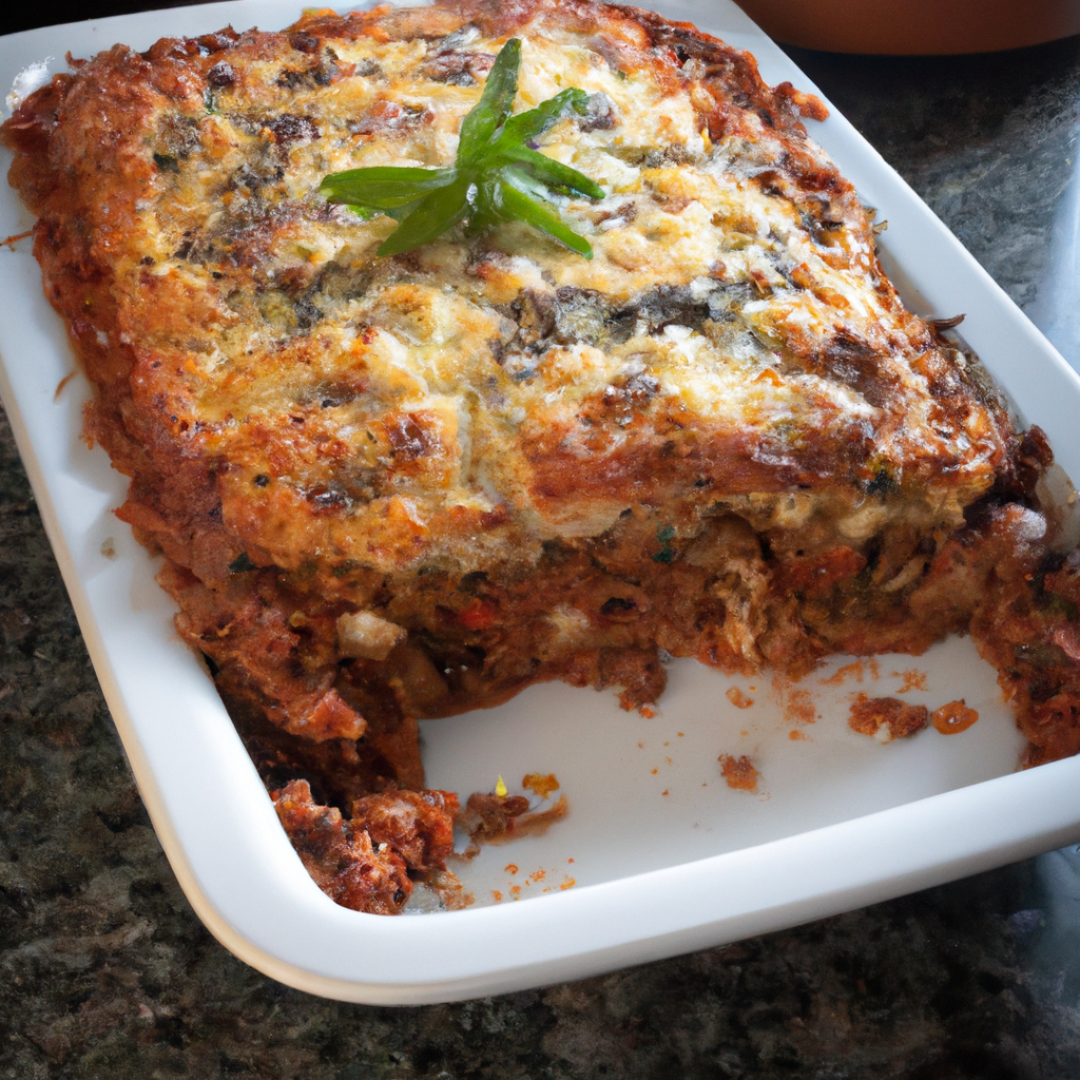 What are the key ingredients of Greek vegan moussaka?
Delicious and Nutritious: Greek Vegan Moussaka Recipe
Do you want to enjoy the traditional Greek dish, moussaka, but without the meat and cheese? This vegan recipe is just for you! It's healthy, flavorful, and easy to prepare. You will love it!
Ingredients:
2 eggplants, sliced lengthwise
2 potatoes, sliced
1 onion, chopped
4 cloves garlic, minced
1 red bell pepper, chopped
1 zucchini, chopped
1 carrot, chopped
1 can diced tomatoes
2 tbsp. tomato paste
1 tsp. dried oregano
1 tsp. dried basil
1 tsp. ground cinnamon
1 tbsp. olive oil
Salt and pepper to taste
Instructions:
Preheat the oven at 375°F.
Line the eggplant and potato slices on a baking sheet. Drizzle with olive oil and sprinkle with salt and pepper. Roast in the oven for 20 minutes or until slightly browned.
In a large pan, heat the olive oil over medium heat. Add the onion and garlic and sauté until translucent.
Add the bell pepper, zucchini, and carrot. Cook for 5 minutes or until they start to soften.
Stir in the tomatoes, tomato paste, oregano, basil, cinnamon, salt, and pepper. Simmer for 10 minutes or until the sauce thickens.
In a greased baking dish, layer the eggplant and potato slices and the sauce. Repeat until all the ingredients are used up, ending with a layer of sauce on top.
Bake in the preheated oven for 25-30 minutes or until the eggplant is tender and the sauce is bubbling.
Remove from the oven and let it cool for 10 minutes before serving.
Enjoy this vegan moussaka with a side salad or some crusty bread. It's perfect for a family dinner or a potluck party. Bon appétit!