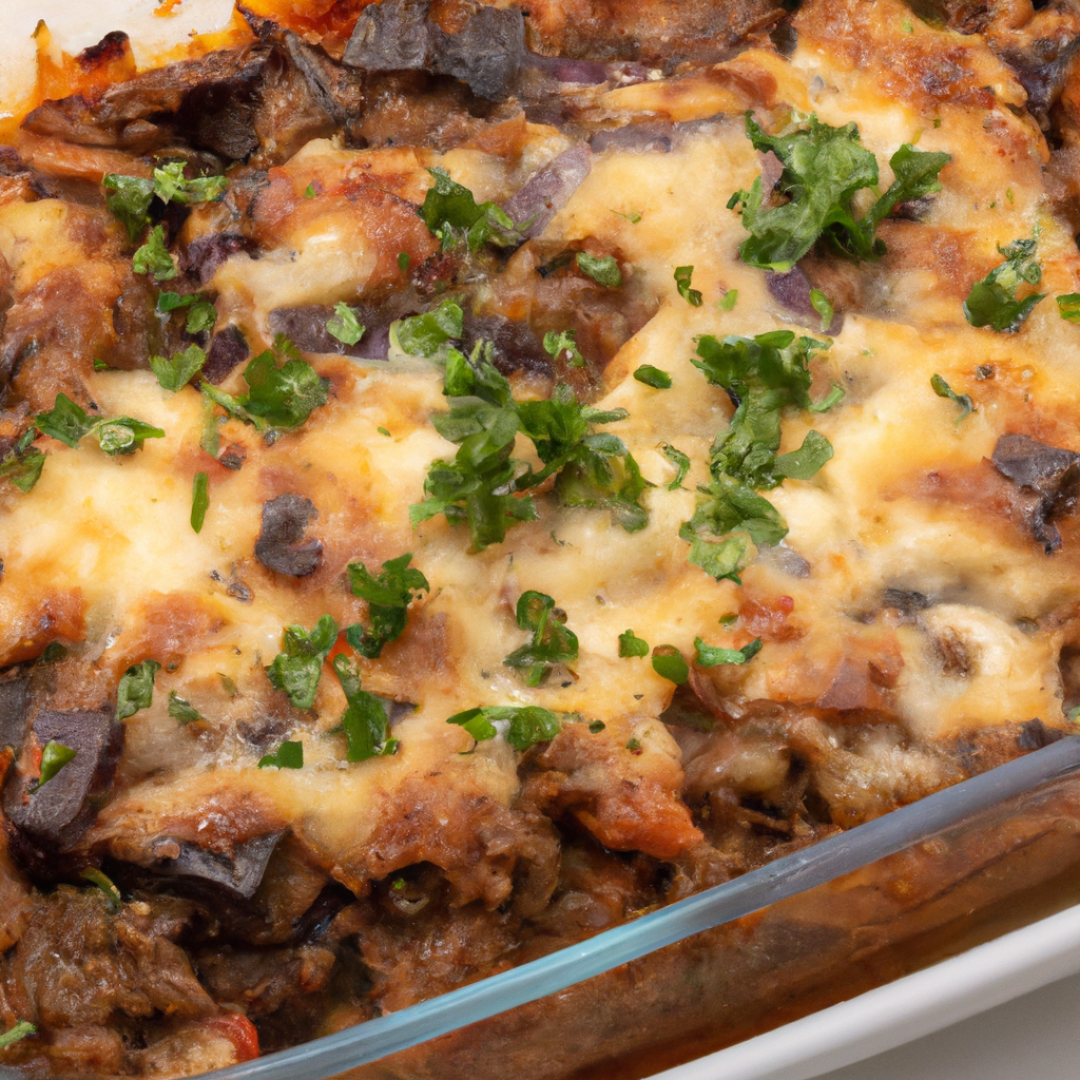 What are the key ingredients used in making vegan moussaka?
Moussaka Magic: A Delicious Greek Vegan Recipe
You don't have to be in Greece to taste the flavors of the Mediterranean – with this delicious vegan Moussaka recipe, you can enjoy the magic of the famous Greek dish at home! Rich and flavorful, this recipe is perfect for those looking for a plant-based alternative that is just as satisfying as the original. Made with eggplant, lentils, tomatoes, and a creamy vegan béchamel sauce, this dish is sure to be a crowd-pleaser.
Ingredients:
2 large eggplants, sliced into rounds
2 cups cooked lentils
1 onion, chopped
2 garlic cloves, minced
1 can of chopped tomatoes
1 tablespoon tomato paste
1 teaspoon dried oregano
1 teaspoon cinnamon
1 teaspoon paprika
1/2 teaspoon nutmeg
1/2 teaspoon cumin
1/2 teaspoon salt
1/4 teaspoon black pepper
1/4 cup olive oil
2 tablespoons all-purpose flour
2 cups unsweetened almond milk
1/4 teaspoon freshly grated nutmeg
1/4 teaspoon salt
Instructions:
Preheat oven to 375°F.
Sprinkle eggplant slices with salt and leave aside to drain for 10 minutes, then rinse and pat dry with a kitchen towel.
In a large pan, sauté onion and garlic in olive oil until soft and fragrant.
Add chopped tomatoes, tomato paste, lentils, and all the spices, and cook over medium heat for 10-15 minutes until everything is well combined and fragrant.
In a small saucepan, melt vegan butter over medium heat. Add all-purpose flour and whisk together to make a roux.
Add unsweetened almond milk to the roux in a slow stream, whisking constantly to avoid lumps. Cook for a few minutes until the mixture thickens.
Add freshly grated nutmeg and salt to the béchamel sauce and whisk together.
Layer the eggplant slices in the bottom of a 9×13-inch baking dish, then spoon the lentil mixture over the top.
Top with another layer of eggplant slices, then pour the béchamel sauce on top to cover everything.
Bake for 45 minutes, or until the top is golden brown and the sauce is bubbly.
Let cool for a few minutes before serving.