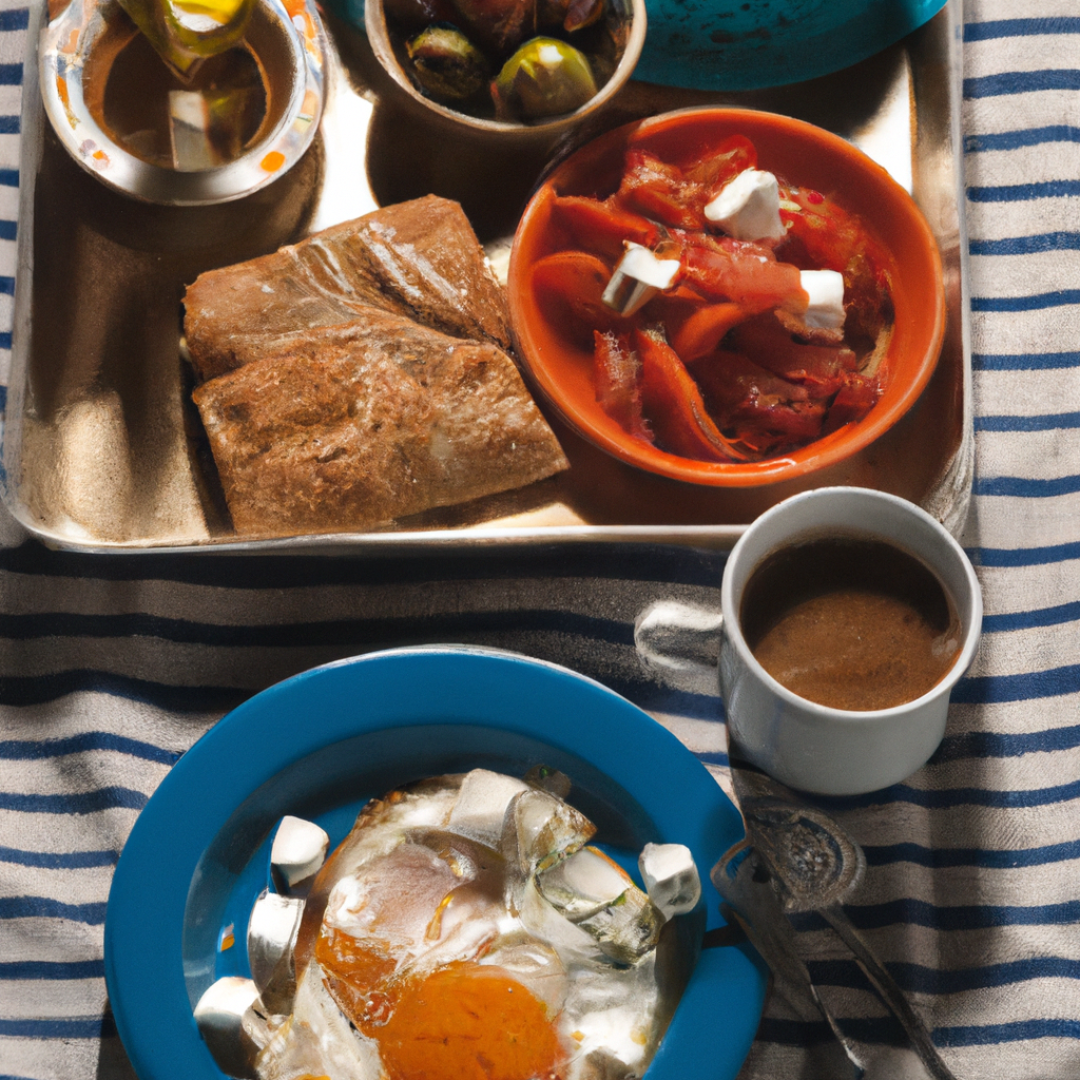 What are the key ingredients in this traditional Greek breakfast recipe?
Mythical Delight: A Traditional Greek Breakfast recipe
Start your day off right with this delicious and nutritious Greek breakfast recipe!
Ingredients
1 large cucumber, roughly chopped
2 ripe tomatoes, roughly chopped
1 red onion, thinly sliced
1/4 cup extra-virgin olive oil
2 tablespoons red wine vinegar
1/4 teaspoon dried oregano
1/4 cup feta cheese, crumbled
Salt and pepper to taste
Instructions
In a large bowl, combine the chopped cucumber, tomatoes, and thinly sliced red onion. Toss well to combine.
In a small bowl, whisk together the extra-virgin olive oil, red wine vinegar, and dried oregano. Season with salt and pepper to taste.
Pour the dressing over the vegetable mixture and toss well to combine. Refrigerate for at least 15 minutes to allow the flavors to meld together.
Sprinkle the crumbled feta cheese over the top of the salad just before serving.