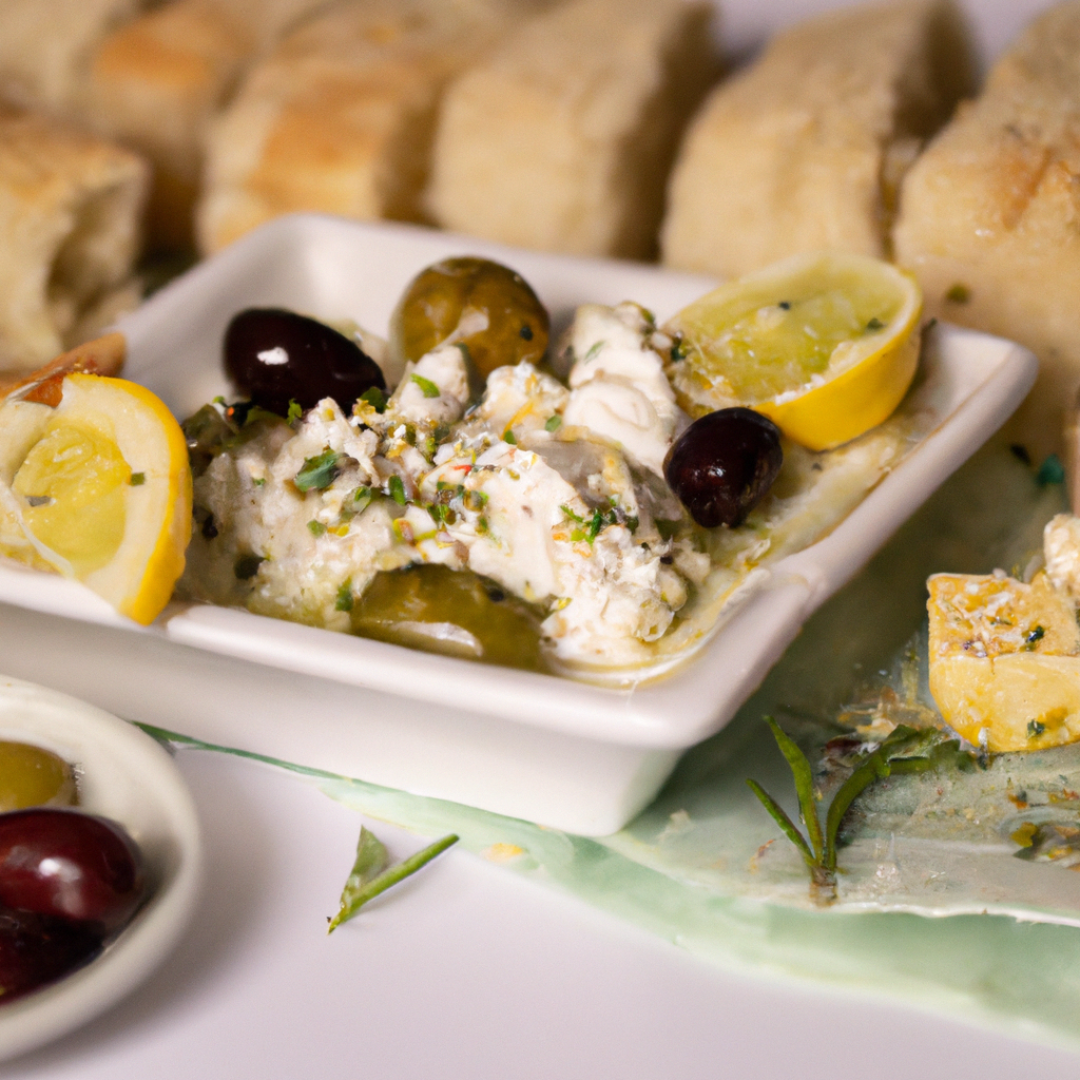 What ingredients are typically included in a traditional Greek meze recipe?
Revamp Your Appetizer Game with this Traditional Greek Meze Recipe
Greek cuisine is known for its rich flavors, bold spices, and fresh ingredients. If you're looking to step up your appetizer game, there's no better place to start than with traditional Greek meze. This assortment of small dishes is perfect for sharing with family and friends, and it's bound to impress even the most discerning foodies. Get ready to transport your taste buds to the Mediterranean with this delicious and easy-to-follow Greek meze recipe.
Ingredients:
1 cup of crumbled feta cheese
1/2 cup of Greek yogurt
2 tablespoons of extra-virgin olive oil
1 tablespoon of chopped fresh dill
1 garlic clove, minced
1/4 teaspoon of freshly ground black pepper
1/4 teaspoon of dried oregano
1/4 cup of chopped kalamata olives
1/4 cup of chopped fresh parsley
Pita bread or crackers, for serving
Directions:
In a medium bowl, mix together the feta cheese, Greek yogurt, olive oil, dill, garlic, black pepper, and oregano until well combined.
Stir in the chopped olives and parsley, mixing until evenly distributed.
Cover the mixture and refrigerate for at least 30 minutes to allow the flavors to meld.
When ready to serve, top the meze with a drizzle of olive oil and a sprinkle of chopped fresh herbs.
Arrange pita bread or crackers around the meze and serve immediately.
And there you have it – a delicious and authentic Greek meze recipe that's perfect for your next party or gathering. Whether you're a seasoned meze enthusiast or a Greek cuisine newbie, you're sure to love the flavors and textures this dish has to offer. So fire up the grill, pour yourself a glass of wine, and get ready to wow your guests with this tasty and satisfying appetizer.