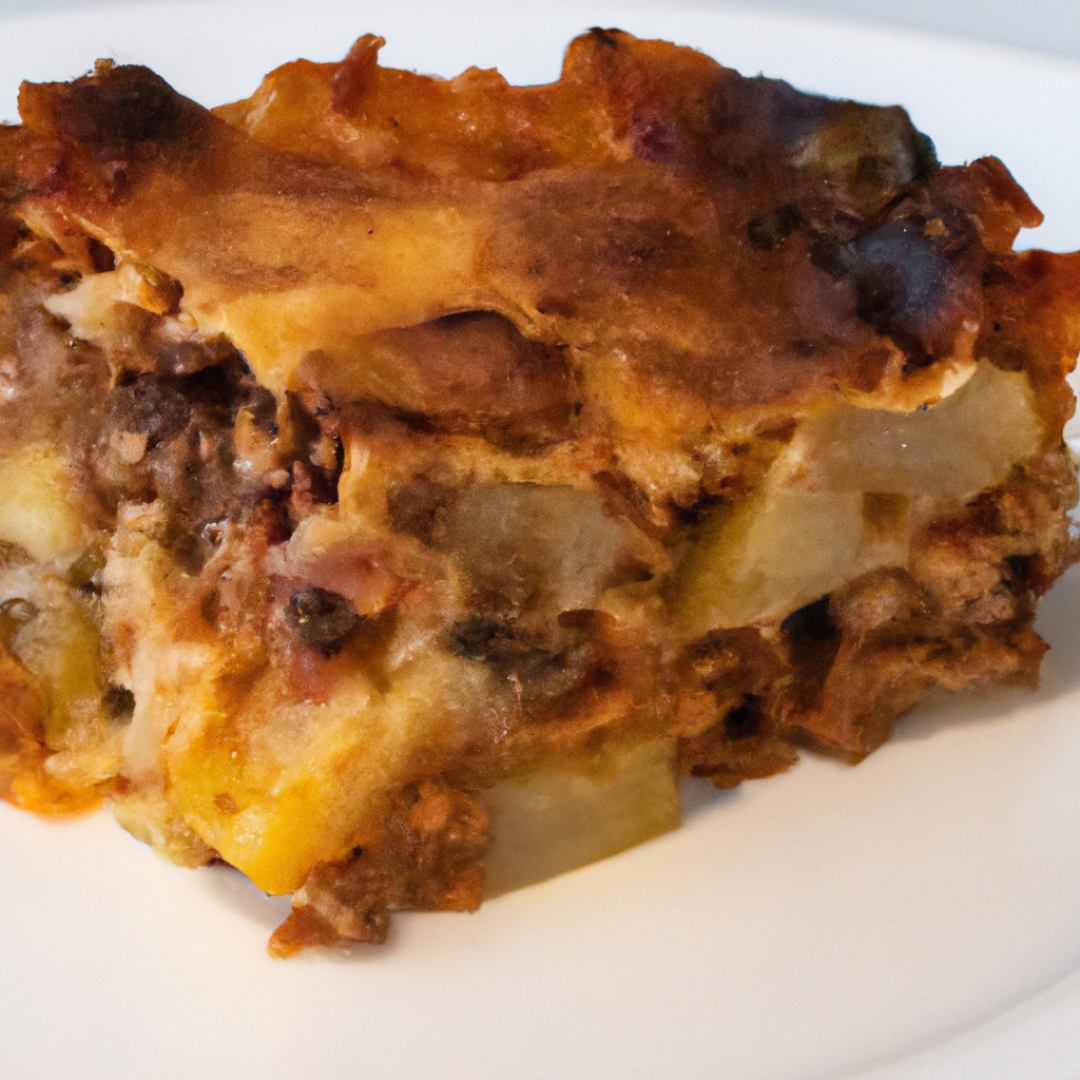 What inspired the vegan twist on the classic Greek dish of moussaka?
Mouthwatering Moussaka: A Vegan Twist on a Greek Classic
Discover a delicious and healthy version of the popular Greek dish Moussaka. This vegan twist on a classic recipe is sure to satisfy your cravings!
Ingredients:
1 large eggplant, sliced
1/2 cup olive oil
1 large onion, chopped
3 garlic cloves, minced
1 can diced tomatoes
1 tsp salt
1/2 tsp black pepper
1 tsp dried oregano
1/2 cup breadcrumbs
1/2 cup vegan parmesan cheese
2 cups cooked lentils
2 tbsp vegan butter
2 tbsp flour
2 cups almond milk
1/2 tsp nutmeg
Directions:
Preheat oven to 400°F.
Arrange eggplant slices on a baking sheet and brush with olive oil. Roast for 20-25 minutes or until golden brown.
In a large skillet, heat olive oil over medium-high heat. Add onion and garlic and sauté until translucent.
Add diced tomatoes, salt, black pepper, and dried oregano to the skillet. Continue cooking for 5-10 minutes until the sauce has thickened.
In a separate bowl, combine breadcrumbs and vegan parmesan cheese.
In a greased 9×13 inch baking dish, spread half of the lentils on the bottom. Add a layer of the roasted eggplant slices on top of the lentils. Sprinkle half of the breadcrumb mixture over the eggplant layer. Repeat layers with the remaining lentils, eggplant, and breadcrumb mixture.
In a saucepan, melt vegan butter over medium heat. Add flour and whisk until smooth. Gradually stir in almond milk and bring to a simmer. Add nutmeg and continue simmering until the sauce has thickened.
Pour the sauce over the top layer of breadcrumbs and sprinkle with vegan parmesan cheese.
Bake for 30-35 minutes or until the top is golden brown and the sauce is bubbly.