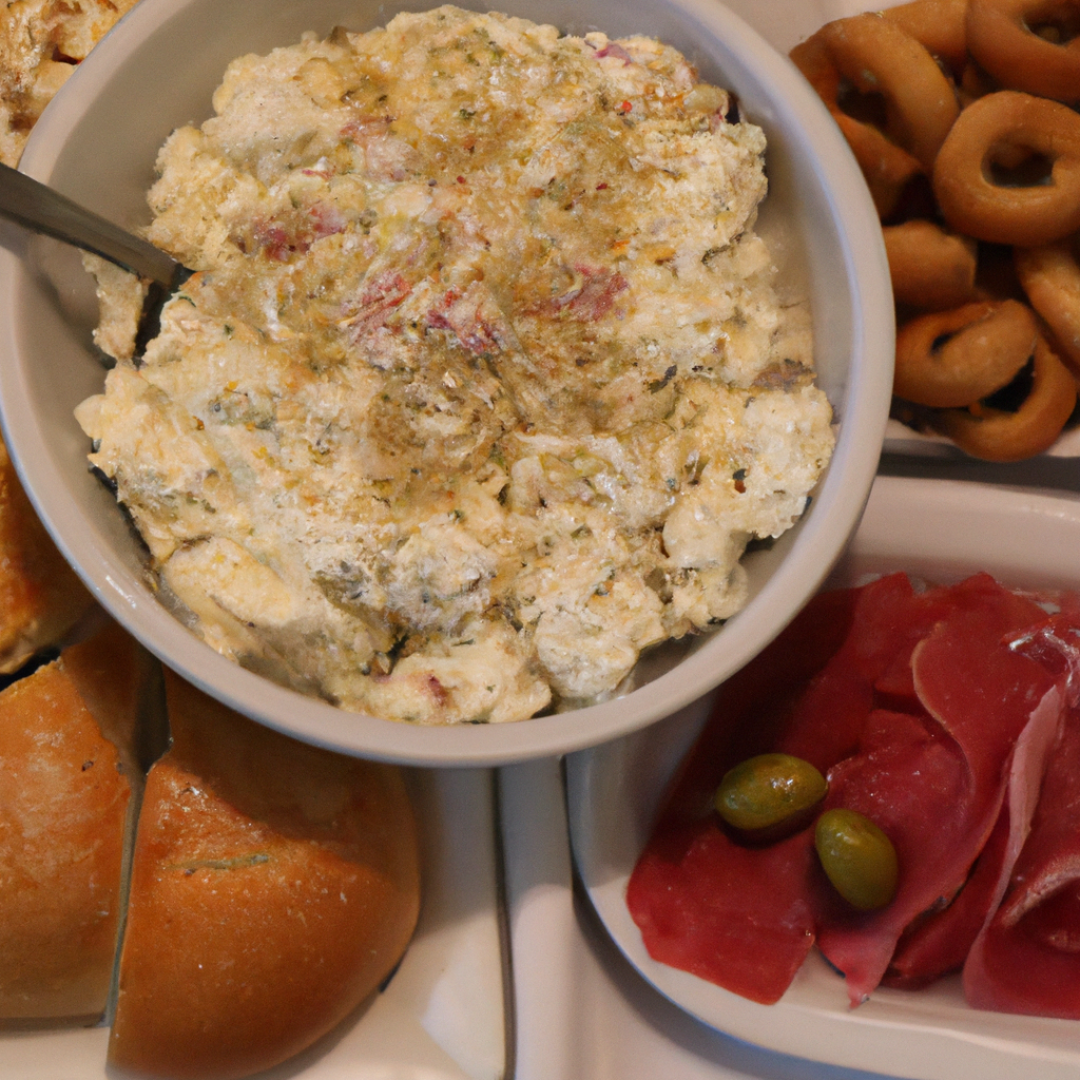 What are some traditional ingredients used in the Authentic Greek Appetizer Recipe mentioned in 'Indulge in Mediterranean Delights'?
Indulge in Mediterranean Delights: Authentic Greek Appetizer Recipe
Step into the vibrant gardens of Greece without ever leaving your kitchen through this Authentic Greek Appetizer, Tzatziki. Refreshing and undeniably delicious, this is a classic Mediterranean dish that brings together the rich flavors of yogurt, cucumber, and garlic, with a hint of tanginess provided by lemon and freshness from dill. It's perfect as a dip for warm pita bread or crisp, sliced vegetables, and it's sure to transport your taste buds to a sun-kissed Aegean island.
Ingredients:
2 cups of Greek Yogurt
1 large Cucumber
2 cloves of Garlic, freshly minced
1 tablespoon of Lemon Juice
2 tablespoons of Olive Oil
1 small bunch of fresh Dill, finely chopped
Salt to taste
Method:
Use a grater to shred the cucumber. Once shredded, use a clean towel or cheesecloth to squeeze out as much liquid as possible. This is essential to prevent your Tzatziki from becoming too watery.
In a mixing bowl, combine the Greek yogurt, shredded cucumber, minced garlic, lemon juice, and olive oil. Stir well to combine.
Add the finely chopped dill and salt to taste. Mix well until all ingredients are thoroughly integrated.
Cover and place your Tzatziki in the refrigerator for at least 2 hours before serving. This allows the flavors to mellow and blend together beautifully.
When ready to serve, you can drizzle a little more olive oil on top for extra richness. Serve your authentic Greek Tzatziki chilled with warm pita bread or fresh, crisp veggies.
This simple Tzatziki recipe is quintessentially Greek, refreshing, and versatile. You can effortlessly pair it with any main dish or simply enjoy it as an appetizer or snack. It's not only delicious but also packed with healthy ingredients.
Variations:
Potential add-ins to customize the Tzatziki recipe could include mint or parsley for a more herby twist. If you prefer some heat, a pinch of red pepper flakes will do the trick.
Conclusion
Prepare yourself for a gastronomic trip to Greece with this authentic Tzatziki recipe. No longer will you need to dream about the enticing flavors of the Mediterranean – you can experience them right at your kitchen table! Transport your senses and indulge in the joy of healthy, homemade Greek cuisine. Enjoy the process, immerse in the authenticity, and most importantly, savor the delectable end product. Happy cooking!