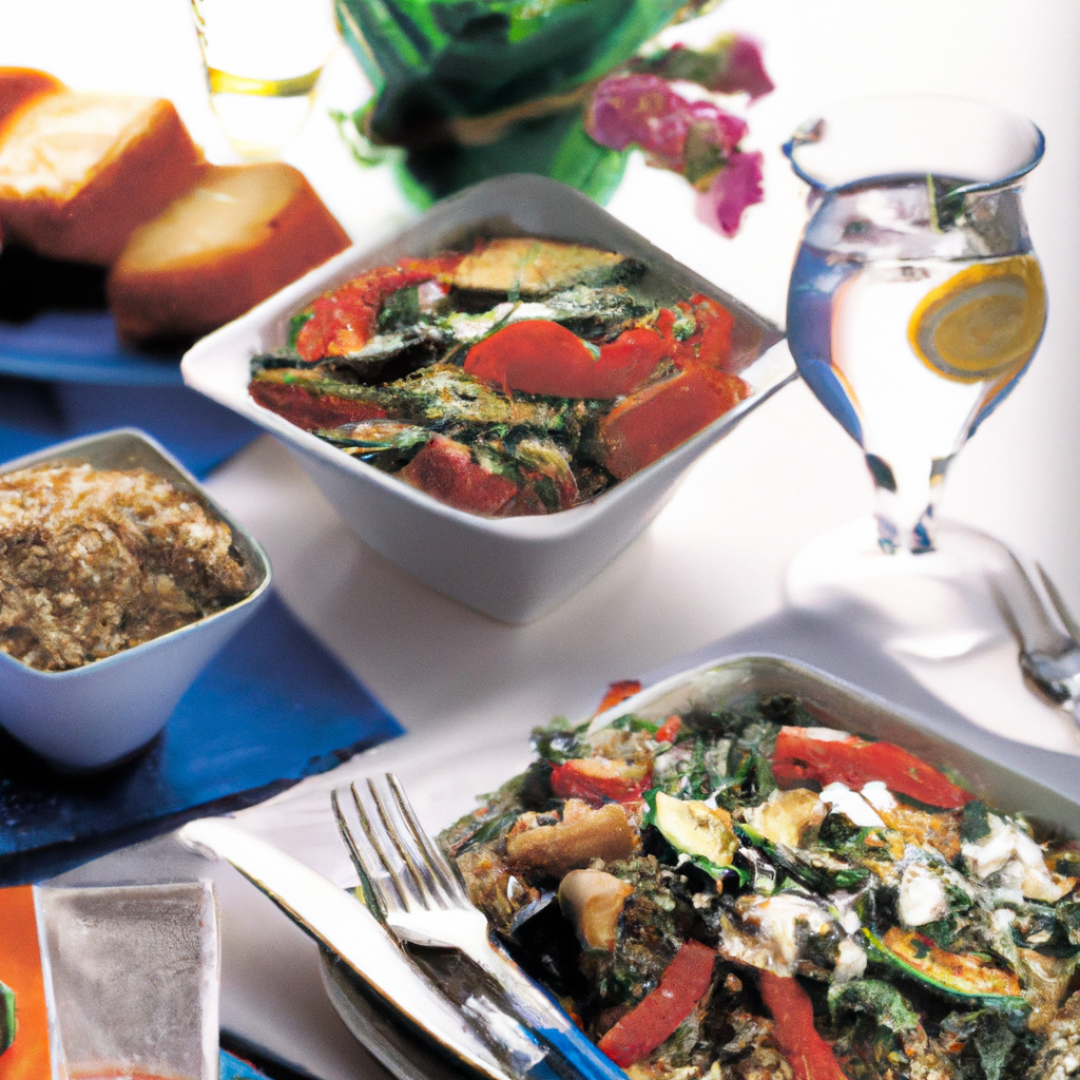 What ingredients are needed for this Greek lunch recipe?
Take Your Taste Buds to Greece with this Delicious Greek Lunch Recipe
Greek cuisine is known for its fresh and flavorful ingredients that come together to create delicious and healthy meals. In this recipe, we will be taking your taste buds on a journey to Greece with a delicious Greek-inspired lunch that is perfect for any day of the week.
Ingredients
1 cup of quinoa
1 can of chickpeas
1 red onion, diced
1 cucumber, diced
1 red bell pepper, diced
1 yellow bell pepper, diced
1/2 cup of feta cheese, crumbled
1/4 cup of fresh parsley, chopped
1/4 cup of fresh mint, chopped
3 tablespoons of olive oil
3 tablespoons of red wine vinegar
Salt and pepper to taste
Lemon wedges for serving
Instructions
Cook the quinoa according to package instructions and set aside.
Drain and rinse the chickpeas and add them to a large mixing bowl.
Add the diced onion, cucumber, and bell peppers to the mixing bowl with the chickpeas.
Next, add the crumbled feta cheese, chopped parsley, and mint to the bowl.
Drizzle the olive oil and red wine vinegar on top of the ingredients, and season with salt and pepper to taste.
Add the cooked quinoa to the mixing bowl and toss all the ingredients together.
Divide the salad into individual bowls and serve with a lemon wedge on the side.
Conclusion
There you have it—delicious and healthy Greek-inspired lunch that you can make at home! This recipe is easy to customize, so feel free to add or substitute ingredients to your liking. Serve this salad as a light lunch option or pair it with grilled chicken or salmon for a heartier meal. Either way, your taste buds are sure to be transported to Greece with every bite!